Norwalk-KofC Bishop Fenwick Assembly 100 was so honored to be a part of the Annual Flag placing at St John Cemetery. Thanks King Industries for sponsoring the event.
Hundreds of people met at St. Johns Cemetery Saturday to lay flags on grave sites and remember those who have helped protect our freedom.
Volunteers placed flags on the graves of more than 5,000 military veterans across eight Norwalk cemeteries.
The annual event, hosted by King Industries, takes place right around Memorial Day. Organizers say the purpose is to remind people that the day is about more than sales or barbecues, it's about those who have served, continue to serve and those who have made the ultimate sacrifice.
Assembly 100 was honored to be invited to be a part of the Shea-McGrath Memorial Ceremony on Calf Pasture Beach in Norwalk. It was a beautiful day and ceremony.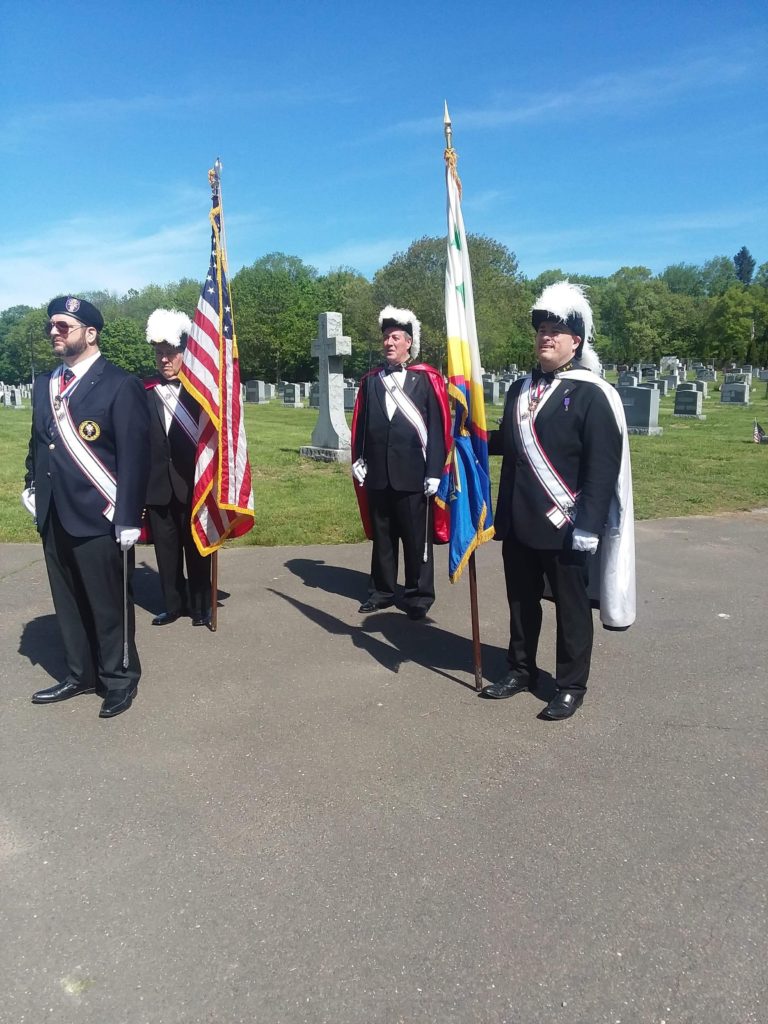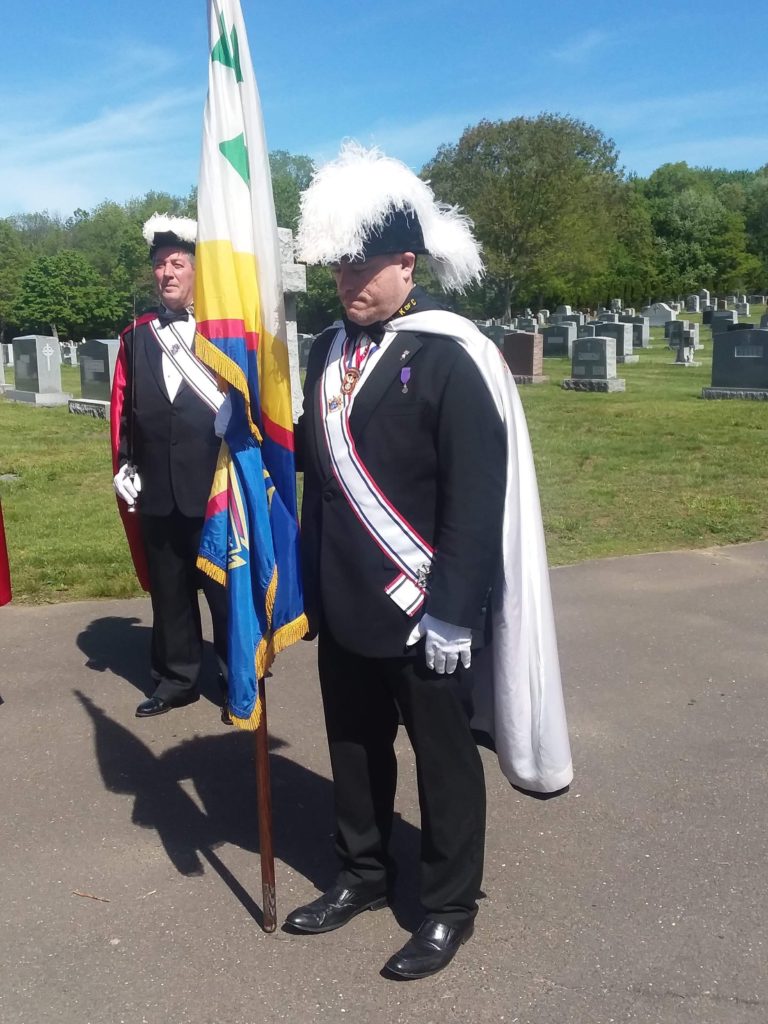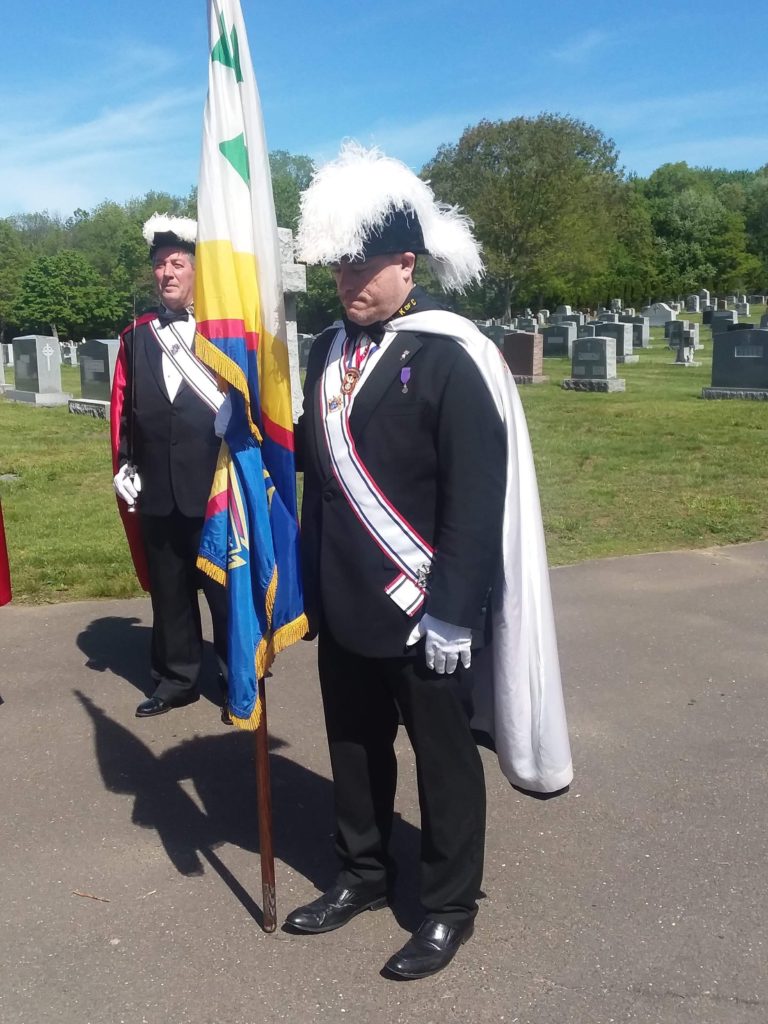 Each year the Norwalk Veterans Memorial Committee holds a remembrance ceremony in honor of the two Norwalk residents who were awarded the Medal of Honor. The ceremony is held at the Shea-Magrath memorial at Norwalk's Calf Pasture Beach on the third Sunday in May. This year's ceremony will take place on Sunday, May 19, 2019, at 12:00 p.m.
John Magrath was Norwalk's first posthumous recipient of the Medal of Honor for his extraordinary heroism while fighting in Italy with the 10th Mountain Division. It is remarkable that John was the lone member of that famed division, which fought so heroically throughout the Italian campaign, to be awarded the Medal of Honor during World War II. http://www.cmohs.org/recipient-detail/2858/magrath-john-d.php
Daniel Shea was a medic serving with the American Division in Vietnam and he earned the Medal of Honor by repeatedly risking his life to provide battlefield care to his comrades, ultimately giving his life as he sought to save theirs. http://www.cmohs.org/recipient-detail/3411/shea-daniel-john.php
Both of these heroic sons of Norwalk were fine young men before entering the service, serving the community and being active in the Boy Scouts of America. John was an Eagle Scout and Daniel's love of the outdoors was recognized by the naming of Shea Island (visible from the Shea-Magrath Memorial) in his honor.